The Hibiscus Villa
www.news.ai Site Map Click to enlarge pictures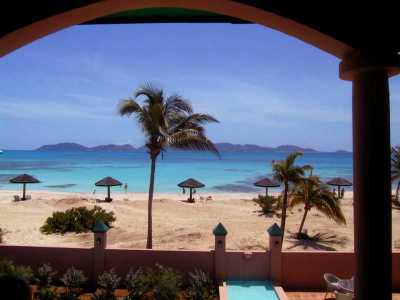 Sonesta is more than a resort - it also has private villas. And Hibiscus is the premier villa at Sonesta.
Five bedrooms, private yard and pool, right on the sandy waterfront.
The interiors are spacious, lush and luxurious, but still have a friendly feel. With marble floors and detailed Morrocan decorations on the ceiling, the villa feels warm and comfortable.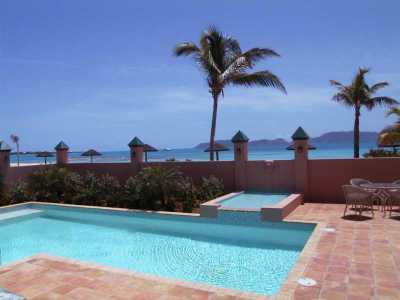 If you are looking for the privacy of a villa, but the services of a resort, and you are willing to pay for elegant luxury, you should consider Hibiscus Villa.
This is the villa where Prince Andrew stayed during his recent visit to Anguilla.
For more pictures and information, visit the Hibiscus villa page on Sonesta's web site: Click Here. Revised: 2000/4/12

---