Anguilla Wins Wedding Contest!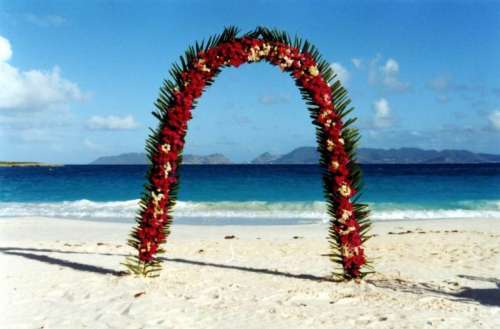 www.news.ai Site Map Click to enlarge pictures
News Flash: Cap Juluca and Anguilla to be locale of Today Show's first destination wedding. There's lots of excitement building in the air as Anguilla looks forward to the three hour live television coverage of The Today Show Destination Wedding by NBC on November 19, 2004. Thanks to all the News.ai readers who voted for our destination!

Past Nuptials at Cap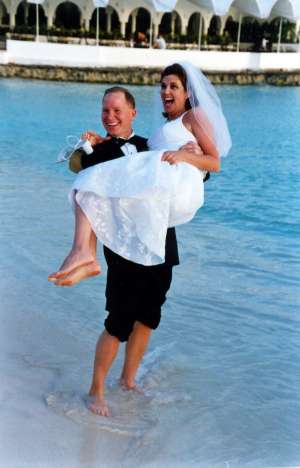 The annual Today Throws a Wedding series has been a highlight of the NBC News' Today Show for the past five years. Viewers of the Today Show voted Cap Juluca as the Destination Wedding locale.

Today Show Producers had previously hand-picked Cap Juluca and Anguilla to be one of the four destinations in contention for the winning couple Nikki Hensley & Roger "Buddy" Butler from Kentucky. Some 219,000 viewers voted online for the four contending locations. The other destinations included Le Chateau Frontenac in Quebec City, The Biltmore Estate in the Blue Ridge Mountains of North Carolina and Lake Placid Lodge in upstate New York.

In keeping with Today Show Throws a Wedding series tradition, viewers get to vote on the major details of the wedding, including the destination itself. Each Wednesday leading up to the date the couple ties the knot, the show's audience of some 6,200,000 will be presented with choices of many elements of the wedding for which they can vote, ranging from the choice of wedding gown to wedding cake, and more.

Anguilla is the just the perfect spot for weddings and honeymoons with its serenity, stunning beaches, fine dining and warm people and we look forward to see how NBC captures the magic of this experience.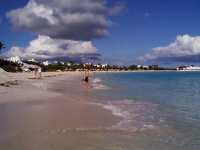 Multi-award winning Cap Juluca is a secluded, sophisticated and romantic 179 acre retreat with 58 spacious luxury rooms and junior suites, seven suites and six pool villas located in 18 very private white Moorish style two story beachfront villas. All rooms have ocean views and are air-conditioned. There is a junior Olympic sized swimming pool and a choice of two beaches: the white stretch of sand of Maundays Bay and Cove Bay, another 1.5-mile sandy beach.
Click this link for more information on the much anticipated wedding: http://www.msnbc.msn.com/id/5278792/
Thanks to all friends of Anguilla who cast their votes!
To read another Anguilla wedding story, click here.
More Cap Juluca Wedding Photos by Lloyd Gumbs

More on Anguilla Weddings and honeymoons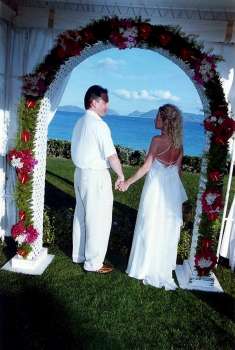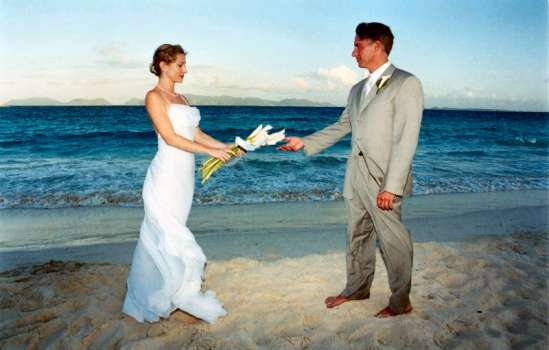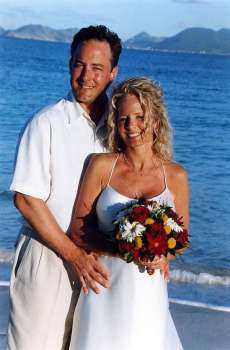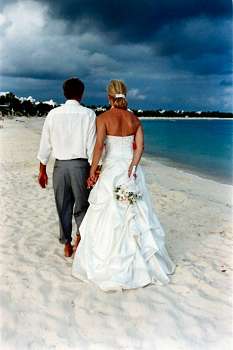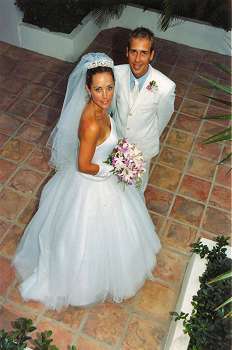 Story by Janine Edwards. Pictures by Lloyd Gumbs.
Revised: 2004/10/2
More On Anguilla Weddings and Honeymoons
Anguilla is the perfect spot to get married, honeymoon, renew vows...
More on Anguilla weddings
More on Anguilla honeymoons

---
Subscribe to the Anguilla News: Click Here.