Just A Note from Robin and Edie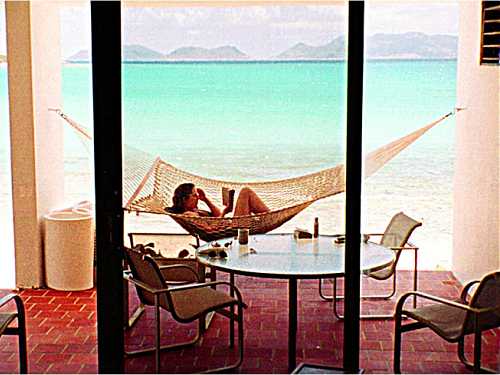 www.news.ai Site Map Click to enlarge pictures
Dear Anguilla News. Edie and I were staying on Anguilla in March 2000 and loved it. Everyone we met was friendly and helpful to two novice travelers. Above you can see Edie "at ease with the world" and below pictured on a boat near Scilly Cay.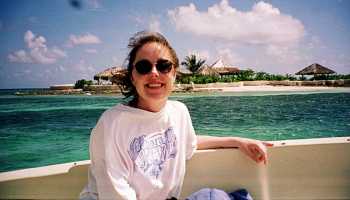 This was our first trip to the Caribbean and we were advised to stay on Anguilla at CoveCastles by our travel agent Molly Sumption at Caribbean Concepts. We decided to take the chance of going to a place we knew nothing about and booked our trip.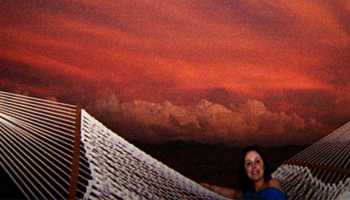 We then found your website before we left Seattle, Washington. It was wonderful to see where we were going for on our vacation before we left. It prepared us for what turned into the most relaxing and comfortable trip.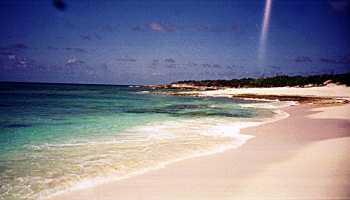 I just wanted to thank you for maintaining such a wonderful website. I have attached a few shots that express what we found to be the beauty and hospitality of your island. The one above shows the beach on Scrub Island and the one below shows our captain, Junior, on his glassbottom boat. You have our permission to use them on your site if you so desire.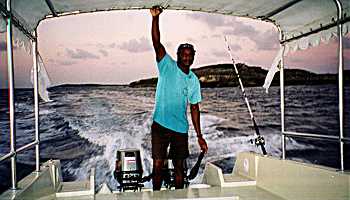 We look forward to going back next year, if not earlier.
Sincerely,
Robin Greenfield and Edie Hoppin
echoppin@juno.com
Guest article.
Revised: 2000/6/13

---