Hidden Anguilla: Corito Bay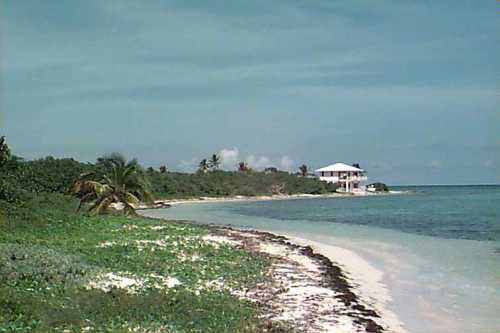 www.news.ai Site Map Click to enlarge pictures
Corito is another fun beach without any signs pointing to it, but this one has its own barrier reef, lagoon, and even a little shade. To the south of Wallblake Airport is the seldom-visited Corito bay and beach. Very protected, shallow, with gentle waves. Corito Bay is protected by a reef about 200 yards offshore. There can be trash blown in from the Atlantic and the beach is narrow, but there are also palm trees, sea life to explore, and great views of St. Martin. Bring your snorkel.
There are no signs to Corito Bay, no hotels, no restaurants, no services, just a couple of private homes and villas such as the Boathouse. If you walk around the point, you come to Forest Bay and will see the old Straw Hat restaurant sitting on a pier in the distance.
Directions (Updated): Heading from The Valley, turn at the lights down onto the Jeremiah Gumbs Highway. Right before Squwack's, take that first left. Continue on that road. Take another left at the green building (past Anglec's station and the airport). You will then come to a split in the road. Left takes you to the Forest and the old Straw Hat. Go right instead and follow the road to the end.
Directions (Old): Starting from the airport parking lot, take the only exit and head straight, following the road around the eastern end of the airport. On the other side, turn left at Omolulu School and drive straight down to the ocean, past the dump, switching from pavement to a wide gravel road and ignoring the tempting, paved left fork for Straw Hat Restaurant. The road ends at the waterfront Shell oil pumping station. Park along the water's edge and explore to the left. The first part is narrow, but keep walking until you see the view pictured above.
Revised: September 20, 2013

---