Barnes Bay Beach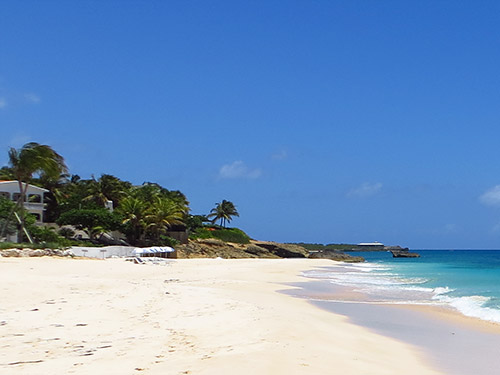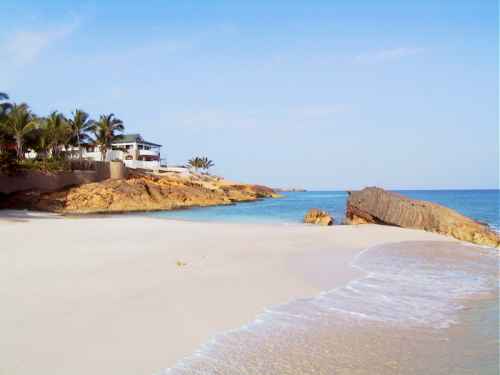 www.news.ai Site Map Click to enlarge pictures
One of Anguilla's 30+ beaches is Barnes Bay, located between Meads Bay and West End Bay. The pictures above are of the western end of Barnes Bay. The first photo was taken in 2013, the second one was snapped in the early 2000s. The first picture below is a closeup of the same rock that you can see in the photos above. Next is a long shot of the western end, with Cerulean villa, ArBron Villas, and Les Alize villa on the left.
Next is a photo of an early morning fishing boat, and a photo looking east at Viceroy Resort (formerly Coccoloba resort). This one was taken just beyond the beach in front of Caribella and Mangos Restaurant.
These two photos were taken in the early 2000s. The first show the beach in front of Mangos and Coccoloba. The final photo is one of Coccoloba all the way in the distance.
Directions: Located on the north side of the island in the West End, the only public access is on the road to Mangos Restaurant and Caribella resort. Starting from the airport parking lot, take the only exit and turn left, then left again, driving past the airport entrance and straight through the roundabout. Continue west down the main island road. When you get to the next roundabout stay to the left (don't go down the hill to Sandy Ground). You will pass turnoffs for CuisinArt and Cap Juluca, and the Foods 95 market. Start looking for a turnoff on the right with signs for Mangos or Caribella (signs come and go in Anguilla unfortunately). This dirt road terminates at the middle of Barnes Bay Beach.
Revised: 2013/18/9
More on Anguilla Beaches and Barnes Bay
---

Enter some keywords


Subscribe to the Anguilla News for faster information and bonuses: Click Here.