Altamer Resort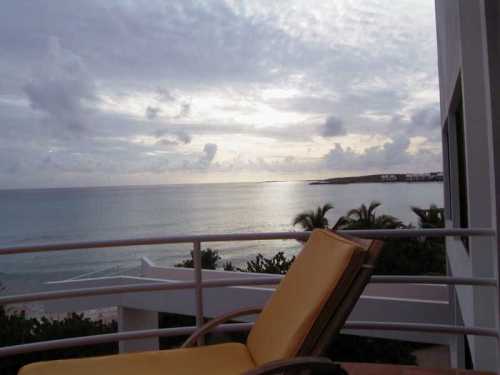 www.news.ai Site Map Click to enlarge pictures
Anguilla's new benchmark for luxury is Altamer, on the beach at Shoal Bay West.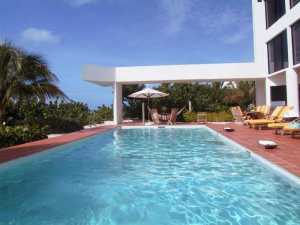 When we went to stay the night, Altamer sent a taxi to pick us up, so that we wouldn't have to make the "arduous" 10-mile drive from our end of Anguilla. John the butler gave us a gracious tour and explained the amenities to us, including the touch screen sound system that allows you to select what type of music you want in each room (or outdoor area!) and the volume. Even bring your own CDs and create your own ambience.
After a special greeting cocktail and canapes, we took a swim in the enormous pool, then refreshed ourselves with cold handcloths that had been cooled with just a hint of anisette.
After a nap in our equally enormous master suite, and a cocktail on the porch at sunset, Carl the assistant butler walked us over to the restaurant where Chef Leduc prepared a memorable dinner.
In the morning we had brunch by the pool, with fresh banana muffins by Maurice Leduc, another swim, read our books, and enjoyed an expert massage by Yvette and Hope. After a final look at the beach, we were whisked back home by taxi again! A 24 hour taste of the good life.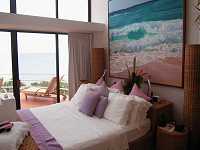 Master bed with linen bedclothes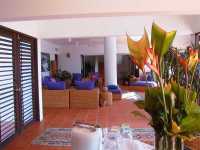 Elegant villa entry way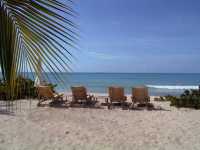 The beach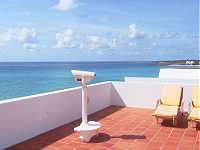 Rooftop deck and telescope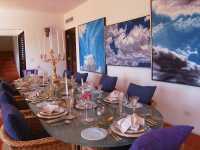 The dining table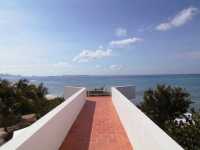 The skywalk!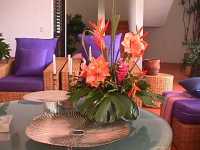 One of the sitting areas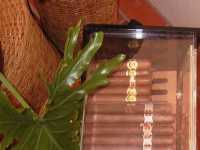 Cigar humidor


Do you wonder what you get when you are in the lap of luxury?

What you get is Pampered.

Naturally you get a beachfront villa with private pool, plus tennis court, pool table, the beach, watersports, and a fitness center.

But you also get a cigar humidor, an elevator, your choice of air conditioning or breeze cooling (with windows that open!), your own butler, and two assistant butlers. Your own fully stocked kitchen.

Executive Chef Maurice Leduc supervises all the meals in the adjoining restaurant, plus you have a dedicated chef just for your own private villa. Before you arrive, John the butler emails you with sample menus to select from, a survey to find out your personal preferences, and a guide to what to expect at Altamer.

If you arrive at St. Maarten's airport, you can be picked up by boat and dropped right on the beach at Altamer!

Hand-made bed linen from Turkey, ironed with lavender water (and you can order a set for home from only $3000).

Beautiful displays of fresh tropical flowers at every turn. Fresh squeezed orange juice by the pool.

Fully equipped office with computer, printer, high-speed internet access, incoming fax machine and outgoing fax machine too!

Entertainment room with large flat-screen TV, hundreds of movies on DVD and Video.


A Further Report on Altamer:

After our experience at Altamer, we sent our reporter Janine Edwards out to the resort to find out how they did it and to take many more pictures. Here is a portion of her report:
"I had an opportunity to get a glimpse of the behind-the-scenes world at Altamer Resort, while chatting with Rebecca Eggleton, the young, vibrant Owner-Manager of the six-acre estate set on the ocean at Shoal Bay West..."
You can also read our previous news stories about the construction of Altamer and about the newly opened Altamer restaurant.
Home page: www.altamer.com
Email: info@altamer.com
Telephone: 1 (264) 498 4000
Fax: 1 (264) 498 4010
Revised: 2002/1/6
More Information On Anguilla Hotels and Resorts
---

Enter some keywords


Subscribe to the Anguilla News for faster information and bonuses: Click Here.