More On Altamer Resort
www.news.ai Site Map Click to enlarge pictures
We took so many pictures of Altamer we had to create this overflow page. (Click any picture on this page to expand it.) And we sent Janine Edwards, our cub reporter, off to Altamer to find out how they create this special experience: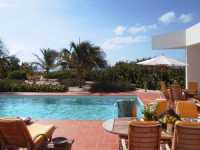 The pool area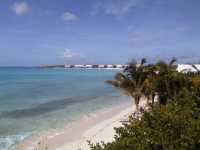 Shoal Bay West beach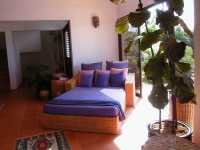 Custom-made lounger sofa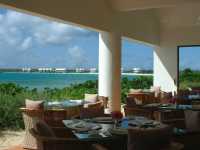 The restaurant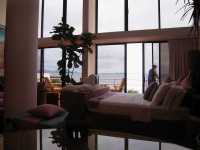 Master suite and deck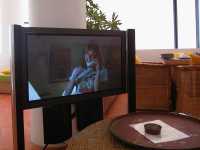 Giant flat-screen TV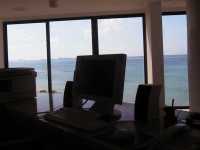 Your private office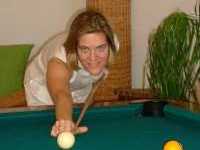 Rebecca Eggleton, Owner/Manager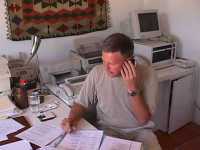 John Macbeth, butler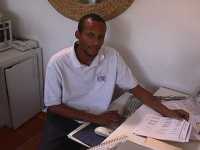 Jamel Lake, office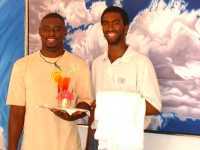 The Under Butlers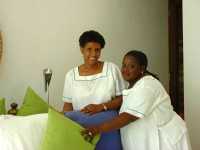 Housekeeping staff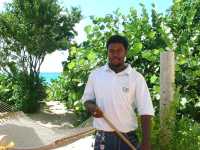 Gardening staff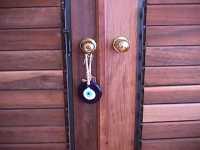 If you don't need the staff

Janine's Report:
I had an opportunity to get a glimpse of the behind-the-scenes world at Altamer Resort, while chatting with Rebecca Eggleton, the young, vibrant Owner-Manager of the six-acre estate set on the ocean at Shoal Bay West.
During a visit to the island in the early 90's Rebecca and husband Mike felt that Anguilla would be the perfect spot for building a villa, to act as their own vacation haven and also be a holiday rental home. The project concept quickly grew as they discussed their ideas with Myron Goldfinger, the internationally renowned architect who designed Cove Castles, a selection of upscale villas also tucked away on the sands of Shoal Bay West.
The Eggletons sought to create an atmosphere that was intimate enough to cater to people who seek the best in service coupled with ultimate privacy. They have successfully managed to capture a private residence feel, complemented by a selection of five star hotel quality services. Based on their own extensive travel experience, they were able to also include amenities and services that delighted them.
For example, the walls are graced with artistic Scavo Lights in sea life scenes (see picture above), hand-made by a Master Artisan from Murano, Italy. When the lights are switched on, the artwork comes alive in beautiful colors. And the tables are set with rare silver service and Murano stemware as well as de Medici-inspired table settings, arranged under stunning Russian candelabra.
Rebecca gets very personally involved in the promotion and public relations of the property which many travel trade personnel have found refreshing. Altamer and its creative ability in delivering personalized, top-notch service, have attracted a significant amount of attention from the international and local travel press.
The first villa at Altamer opened in July 2000 and the restaurant headed by Chef Maurice Leduc opened in 2001. There are plans underway for a conference center and two additional villas, thoughtfully designed and poised to maximize views and privacy.
The conference facility is scheduled for opening in February 2002. It will cater to small Board Meetings and Executive Retreats. Included in the facility are break-out rooms suitable for administrative support office space or private one-on-one meetings. There are plans to eventually feature video-conferencing and other hi-tech facilities to facilitate conferences that require these services.
The Altamer team, comprises an interesting blend of Anguillian and international staff who pool their training, experience and culture, aiming to please and pamper their guests.
---
Home page: www.altamer.com
Email: info@altamer.com
Telephone: 1 (264) 498 4000
Fax: 1 (264) 498 4010

Return to our main article on Altamer.
Revised: 2002/1/6

---

Enter some keywords


Subscribe to the Anguilla News for faster information and bonuses: Click Here.