Brand New: Spyglass Hill Villa
www.news.ai Site Map Click to enlarge pictures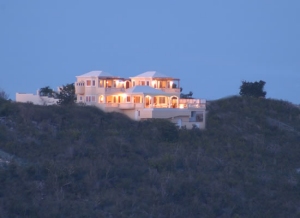 Ian "Sugar George" Edwards and his wife Janine are delighted to announce the opening of Spyglass Hill Villa.
This residence has been a labour of love of Ian, Chief Designer and Builder of The Sunset Homes Group of Companies. Sugar George put a lot of thought in creating the concept, model and architectural drawings of this home and then masterfully executed the construction with an exquisite "finish".
The architectural features and building materials were carefully selected to create an elegant, indoor-outdoor ambience.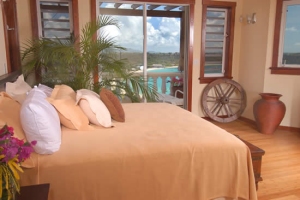 The hours spent surfing the net for the finest finish materials and scouring the beaches for the perfect rock were part of the experience. Hardwood doors were hand-crafted by the crew and decorated with antique ironwork hardware; hand-made wood trims edge windows and doors; natural stone (travertine, cobblestone and indigenous Anguilla rock) pave some areas, complemented by elegant bamboo floors; logs were specially carved to form the roof; hours were spent locating the perfect copper kitchen sink …all just a glimpse into the energy and passion put into the project.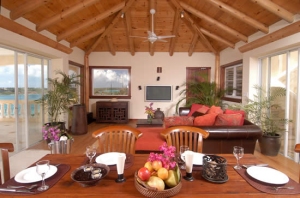 The building stages of the project have been documented step by step over the months at Sunset Homes web site offering insight into building an Anguilla home.
The same detail is mirrored in the fine selection of interior amenities and furnishings. Spyglass Hill is the choice setting for a truly memorable vacation experience. To view the villa: www.spyglasshillanguilla.com
Available for Thanksgiving!
Revised: 2003/10/31
More on Anguilla Villas

---

Enter some keywords


Subscribe to the Anguilla News for faster information and bonuses: Click Here.