Sandy Island Comes Alive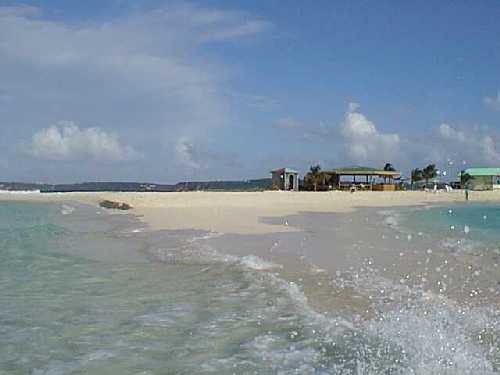 www.news.ai Site Map Click to enlarge pictures
Sandy Island may revive as Anguilla's place to relax on a Sunday afternoon.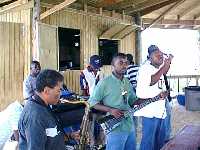 On January 17, 1999 a crowd of 200 people ventured out on the free water taxi to enjoy the launching of Sandy Island BBQ.
The island now has a large shady pavillion, with a bar and BBQ restaurant, to complement the reef-protected beach and lagoon. Very protected swimming here, and a fun boat trip out as well. The menu consists of ribs, chicken, fish, crayfish and lobster, with prices from US$14 to $28. Drinks are priced from $2 for a Coke to $6 for a Pina Colada.
There is live entertainment every Sunday, featuring the Musical Brothers plus Frankie Rogers on Saxaphone. They play uptempo Caribbean favorites, such as "Hot, Hot, Hot".
Open noon to 4pm, 6 days a week (closed Saturday), live music on Sunday. Free water taxi from Sandy Ground, perhaps from Meads Bay later (call to confirm). Telephone: 1-264-497-8780.
Revised: February 01, 1999

---
Net Yellow Pages