Royal Palms
www.news.ai Site Map Click to enlarge pictures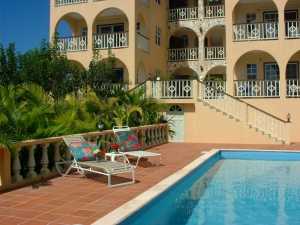 Royal Palms offers spacious 2 bedroom air conditioned suites.. Conveniently located in South Hill, near some of Anguilla's finest beaches and restaurants.
Complete with swimming pool and excellent views.
Their gardens are now in full bloom...the perfect tropical hideaway.
www.royalpalms.ai
royalpalms@anguillanet.com
Telephone 264-497-6448
Pictures by Janine Edwards
Revised: 2001/11/20
---

Enter some keywords


Subscribe to the Anguilla News for faster information and bonuses: Click Here.