Picnic at Prickly Pear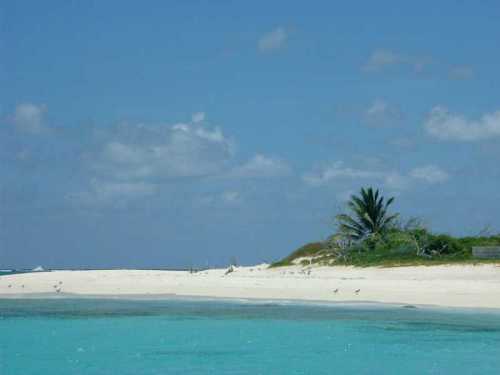 www.news.ai Site Map Click to enlarge pictures
There's a special aura about having a picnic on a remote, uninhabited island.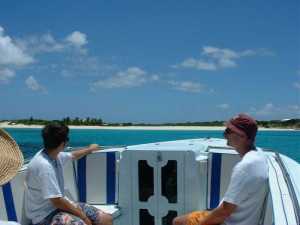 A day at Prickly Pear, a short boat ride away from Sandy Ground pier is the perfect spot for a beach outing with a touch of adventure.
We packed some pelau (a one-pot dish made of chicken, rice and peas and various seasonings), a cooler of drinks and some snacks, and we were off on "Gotcha". Garfield, the boat captain, made his way across the waters in about fifteen minutes. There are two restaurants on the island, one run by Johnno's and the other by Zara's. They were closed the day of our visit, but we were grateful for their shade, tables and chairs, where we spread our picnic.
The beach is gorgeous and the wildlife there seems to be flourishing. The kids had fun coaxing over a dozen bright finches and canaries to feed from their hands and looking for lizards. The coconut trees are quite robust and the natural vegetation is doing well.
Various charter boats including Gotcha can arrange to carry you to Prickly Pear. The return boat trip cost us US$40 per person for our group.
Story and pictures by Janine Edwards
Revised: 2001/10/7
---

Enter some keywords


Subscribe to the Anguilla News for faster information and bonuses: Click Here.