New Wing at Paradise Cove
www.news.ai Site Map Click to enlarge pictures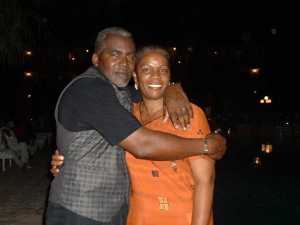 Jasmine... the recently opened new wing of Paradise Cove features 15 delightful suites: 12 studio apartments and 3 super deluxe one bedroom suites.
The Owners, Dr. Frankie & Mrs. Cheryl Hughes and family had a grand ribbon cutting ceremony on January 4th, 2002 celebrating the opening of the villas with government officials and other well-wishers. The energetic local band Musical Brothers entertained the guests as they danced on the pool terrace.
For guests seeking the service levels of a hotel and the privacy and convenience of a villa, this cozy condo-style resort located just a couple minutes walk from Cove Bay is a great choice. The grounds are nicely landscaped and the swimming pool is among the largest in Anguilla. For guest convenience all suites have fully equipped kitchens and studios have kitchenettes. The in-house coffee shop offers breakfast and light lunches and just a couple minutes walk away are three restaurants: Ilmare, Casablanca and Smokey's at the Cove. Paradise Cove has great appeal to families, couples and honeymooners who are looking for high quality accommodation and service at a reasonable price.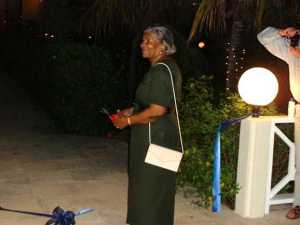 Cheryl, the General Manager puts a lot of passion and energy into the resort's operation. Cheryl: "We strive to offer true Anguillian hospitality…this new addition has given us two more categories of rooms allowing us to better match guests' needs and to deliver top quality at an affordable price."
The resort also features several packages including a Honeymoon Package and "Escape to Paradise". For the upcoming summer they plan to offer a "Pay for 5 nights…Stay for 7 nights" package. Do check their website for photos and more details.
Web site: www.paradise.ai
Email: para-cove@anguillanet.com
Tel. 264-497-6603/ 6957. Fax 264-497-6927.

Story and pictures by Janine Edwards
Revised: 2002/1/29
---

Enter some keywords


Subscribe to the Anguilla News for faster information and bonuses: Click Here.