Preserving Natural and Cultural Treasures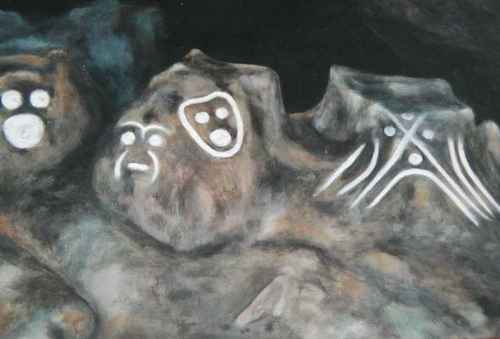 www.news.ai Site Map Click to enlarge pictures
The Anguilla National Trust in partnership with the Government and the respective communities is spearheading the development and management of two sites which aims to protect and preserve elements of the island's heritage and environment.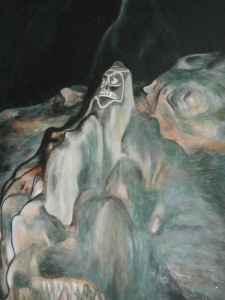 The Big Spring Heritage Site and the East End Pond Conservation Project will soon be welcome additions to the island educational resources and ecotourism product offering.
The Big Spring Heritage Site located in Island Harbour, centers around a collapsed cavern which features Amerindian drawings (petroglyphs) on the rocks. Island Harbour was an important cultural center for the Amerinidians. The Big Spring site is believed to have been an Arawak ceremonial site. The Amerindians believed that caves were sacred places.
The number of petroglyphs discovered there range between 28 and 37, based on the varying findings of various archaeologists who studied the area. Big Spring is described as a "typical limestone sink hole about 15 feet below ground level." There's a large rock overhang sheltering the fresh water source which bears several groups of petroglyphs.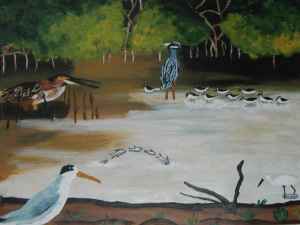 The East End Conservation Site encompasses a 12 acre pond/park located in East End which is an ideal spot for bird-watching. It boasts the richest biodiversity of birds on the island. The project outlines plans for two viewing platforms outfitted with telescopes and a small interpretation center. Currently the East End primary school already uses the "pond as a classroom" to support their academic program.
The Anguilla National Trust is hosting an exhibition to show their work and future plans for the two sites from September 16 - October 15, 2002. School children and the general public are invited to view the exhibition on weekdays between 8am and 4pm.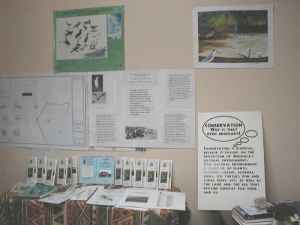 Each site has a sound plan to guide the implementation and management of the areas and flora and fauna lists have been developed for each. The Island Harbour and East End communities are playing a pivotal work in the development of the sites. Both projects are expected to be open to visitors in January 2003.
To learn more about the Anguilla National Trust or to become a member check their website at www.ant.ai or email axanat@anguillanet.com - tel. 264-497-5297. fax 264-497-5571.
The two Amerinidian art pieces were done by Penny Slinger and the one with the birds was done by a 3rd form student of the Albena Lake Hode Comprehensive school.
Story and pictures by Janine Edwards
Revised: 2002/10/6
---

Enter some keywords


Subscribe to the Anguilla News for faster information and bonuses: Click Here.