Beach Invaded By Models!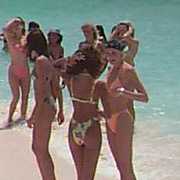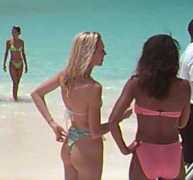 From the Anguilla Local News - Site Map.
Shoal Bay Beach was invaded recently by two bus loads of models from around the world. They frolicked along the shore, posed for numerous photo opportunities, fluffed their hair, ate ice cream bars, and preened. They were all from the Miss Model International Pageant in nearby St Martin. This was quite a surprise, since the visitors to Shoal Bay are more likely to be middle-aged couples from the USA.
But our contestants for Miss Anguilla are just as beautiful and not nearly so undernourished looking.
And Anguilla is hosting its first Internation Beauty Queen Show on July 26th: Miss Ecstasy 1997, with contestants from Anguilla, Aruba, Barbados, Grenada, Haiti, Martinque, New Jersey, Puerto Rico, Santo Domingo, St. Eustatius, St. Kitts, St. Lucia, St. Maarten, St. Martin, Tortola, and Venezuela. The pageant will be held at Landsome Bowl, July 26, and nominally starts at 8:30 pm. MC's for the night are local Calypsonian King Bobo and St. Martin's Lady Grace. Revised: August 25, 1997

---