Private Residence for Long Term Rental
www.news.ai Site Map Click to enlarge pictures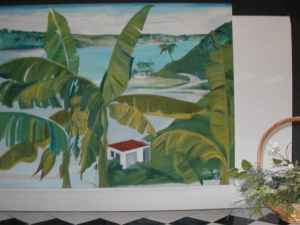 Nestled on a hill this private home is poised overlooking the quaint town of Sandy Ground, with gorgeous panoramic views of the sea, harbour and terrain. This is Bayview. The house is spacious and fully furnished and equipped with all the conveniences of a modern home.
Tasteful antique and modern furnishings, complemented by a fine selection of original paintings, add a warm, homey touch.
Bayview boasts a spacious fully equipped kitchen with lots of storage and counter top space.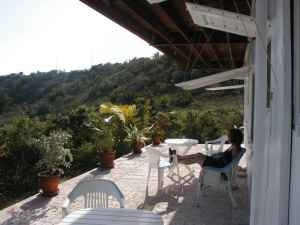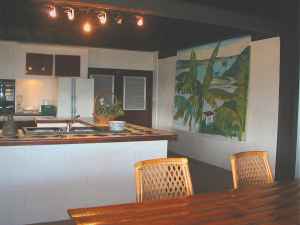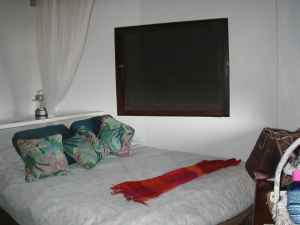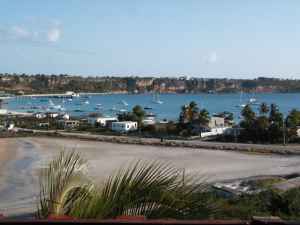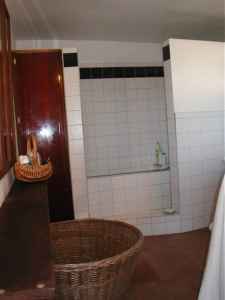 The wrap around verandah is perfect for indoor-outdoor living, capturing cool tradewinds and spectacular views.... It's great for outdoor dining.
Bayview has 3 bedrooms/2 baths upstairs, 3 studios each with a bath downstairs (studios pictured below). 5000 sq. ft. of living space.
A few minutes walk from the Road Bay beach and restaurants.
Owner flexible: several options available - can rent upstairs only or entire house.
Seeking a long-term tenant, not a holiday rental. For more information, call Kathy at 264.497.2816 or Janine at 264.497.3666 (home) or 264.235-3666 (cel) or email to edwards@anguillanet.com
Revised: 2002/11/1

---

Enter some keywords


Subscribe to the Anguilla News for faster information and bonuses: Click Here.