Hidden Anguilla: Limestone Bay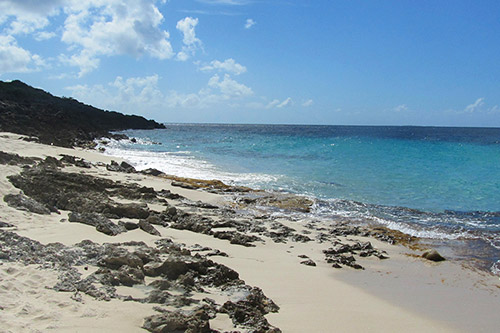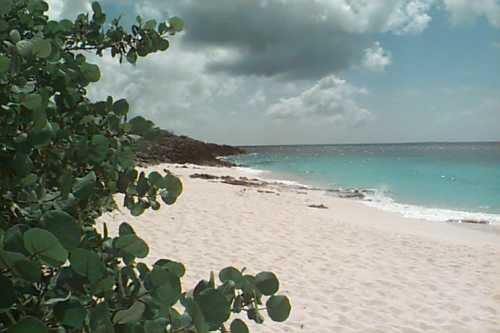 www.news.ai Site Map Click to enlarge pictures
Looking for an out-of-the-way beach that is still near The Valley and on a reasonable road? Limestone Bay is about 100 yards of scenic perfection on a rocky coast. Ideal for picnics, there is even a tree or two for shade. The surf can be treacherous here on the north coast, but it was calm and swimmable when these pictures were taken. The first photo was taken in 2013. The others in 2004.
In days gone it used to be that you would come to Limestone Bay and the beach was completely empty of structures. You would find a few locals fishing with their families on the sea rocks surrounding the beach. Today, there are two large villas on this beach (including Sandcastle Villa), and the old building that was once Limestone Bay Cafe.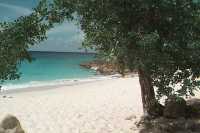 Directions: drive up Coronation past Ashley's, Public Works and Koal Keel restaurant to the top of the hill. Turn right just before Red Cross. Follow that road past Little Bay and Ani Art Academy. Take that left. It runs behind Ani Villas. Keep going on that road and you will dead end at Limestone Bay.
Revised: 2013/9/18

---