The International Food Fair
www.news.ai Site Map Click to enlarge pictures
Many enjoyed a wide array of goodies at the recent International Food Fair held on the Agricultural Department grounds in The Valley.
The Anguillian stalls included delights such as sweet potato dumpling wrapped in sea grape leaf, conch patties, tamarind balls, mauby and passion fruit juice.
The colourful British booth featured delectable pastries from England and Scotland along with syrups and preserves made from local fruits and vegetables. A West African stall also sold various delicacies of that region.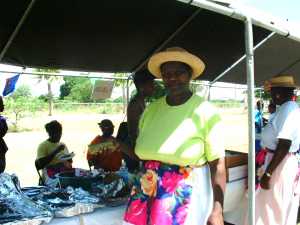 Story and pictures by Janine Edwards
Revised: 2001/10/7
---

Enter some keywords


Subscribe to the Anguilla News for faster information and bonuses: Click Here.