Flower Show 2004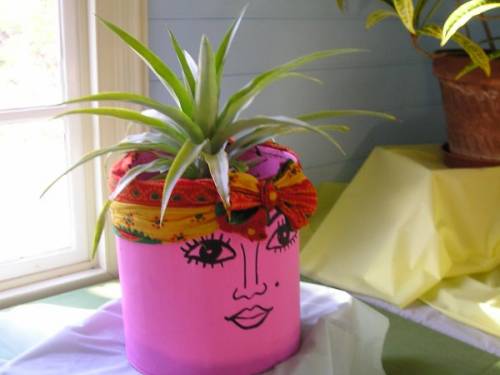 www.news.ai Site Map Click to enlarge pictures
The Anguilla Beautification Club holds an annual Flower and Garden Show.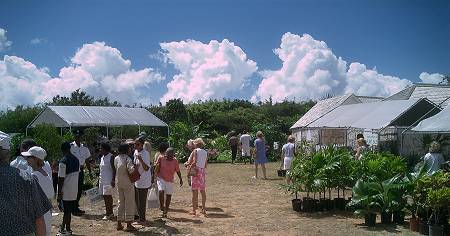 In 2004, the show and competition were held at Wallblake House on February 28 and 29.
A large crowd turned out to see the flower arrangement competition, the booths selling plants, crafts, and pottery, plus the garden displays by various hotels, primary schools and the Anguilla Garden Center.
You can read about last year's show.
And the Agriculture Department booth was selling delicious vine-riped fresh tomatoes!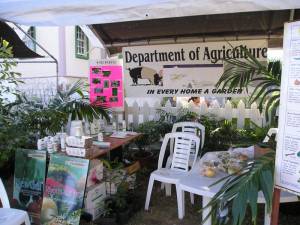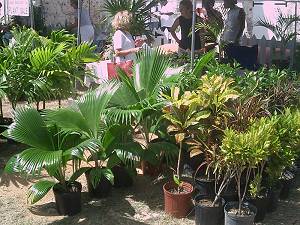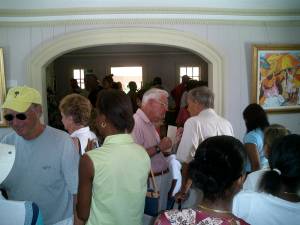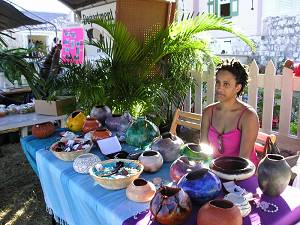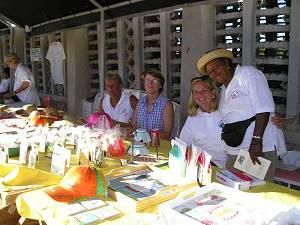 There were three main groups—arrangements of flowers, plants growing in containers and garden displays. The flower arrangements include fresh flowers in a vase, flowers grown in Anguilla, foliage without flowers, single flowers, dried arrangements, miniature arrangements and creative arrangements using a decorated container or driftwood. The plants include flowering plants, foliage, indigenous plants, cacti, succulents, hanging baskets and miniature gardens.
The bright yellow and orange arrangement pictured below is by "Black Orchid Florist", a young professional flower arranger who was new to us. He specializes in events, and has done weddings at Cap Juluca. Tel: 264.497.2413. Black_OrchidFlorist@hotmail.com
Story and pictures by Bob Green and Janine Edwards
Revised: 2004/3/7
---
Anguilla Tips for New Visitiors.

Subscribe to the Anguilla News: Click Here.