Flash Is Missing!
www.news.ai Site Map Click to enlarge pictures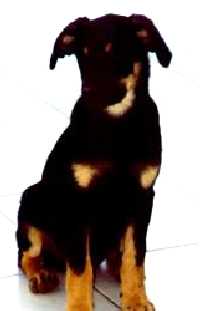 Have You See This Puppy?
Last seen Sunday March 7, 1999 at approximately 3:00 pm in the area of Upper Shoal Bay.
He answers to the name of Flash. He was wearing a blue and white flea collar when he disappeared from home.
Please call Sam Mason at 497-5217 if you have any information which would help him find his way home!
Revised: March 31, 1999

---
Net Yellow Pages