Essential Office Services Ltd.
www.news.ai Site Map Click to enlarge pictures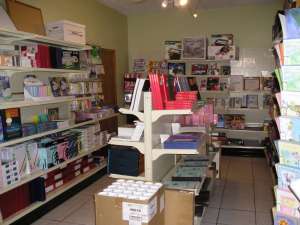 Essential Office Services is pleased to announce that on Oct 4 they opened a new, larger store in Rock Farm (at the same location). They have lots of new products and office furniture.
2005 diaries and calendars will be in the store by end of October
Opening Hours: Monday to Friday 8.30 am to 5.30 pm. Starting 1st November store will be open on Saturdays from 10am to 3pm.
In March 2005 Essentials will be offering a delivery service three days per week, customer can fax or phone their orders to them and they will deliver.
Also in Stock:
HON Filing cabinets 2 and 4 drawer
HON Task Swivel Chairs
HON Managerial High Back Chairs
GLOBAL and HON Office furniture
Epson printers & cartridges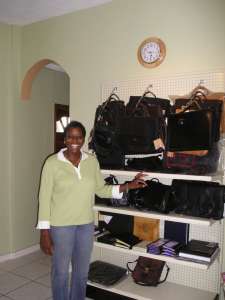 HP and Lexmark cartridges
Paper Trimmers and Shredding Machines
Dymo Labeling machines
Heavy Duty Staplers and Hole Punches
Laminating machines and Pouches
Easels and Flip Chart Pads
Picture/Certificate Frames
CDS and floppy discs for music and data
DVD R and DVD RW
Parker and Cross Pens and refills
Desk and Hand calculators
Cork and Marker Boards (Various sizes)
HP Banner Paper and Blank Certificates
Framed Paintings for Home and Office
Leather briefcases, wallets and purses
New line of school supplies
PRODUCT PRICE US$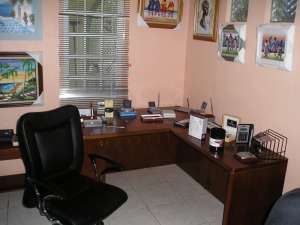 HON Managerial High Back Swivel Chair 150.00
MEAD Marble Lined Exercise Books (100 Sheets) 1.50
VERBATIM CD-R Data and Music 1.50
SWINGLINE Staples x 500 box 1.50
Ruled Pads 8 1/2 x 11" x 12pack Yellow/White 13.50
PAPERMATE Stick pens x 12 pack Black/blue/red 3.50
BOSTITCH Office Stapler (each) 10.50
9x12 Brown Clasp Envelopes (100) 13.50
STATUS PLUS One Hole Punch 1.75
SHARPIE Markers Asst colours 8 pack 6.95
UNIVERSAL Office Stamps: Draft/Received/Paid/CopyRush/Urgent/Past Due and more (each) 8.50
Mailing Tubes 3"x24" (each) 2.00
Insertable 5 Tab Dividers 5 pack 4.00
UHU Office Glue (each) 72oz 1.50
AVERY File Folder Labels x 248 (pack) 3.25
HIGHLAND Yellow Post-its 3x3 (12 pack) 12.00
Essential Office Services Ltd. P O Box 637, Rock Farm. Telephone 497 7890
Pictures by Janine Edwards
Revised: 2004/10/28
---
Subscribe to the Anguilla News: Click Here.