Dolphin Hideaway Villa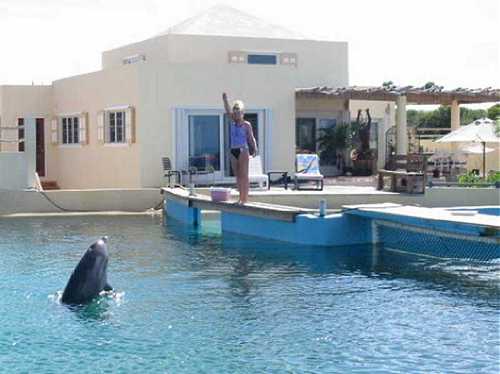 www.news.ai Site Map Click to enlarge pictures
New on the market and available for Christmas/ New Year's.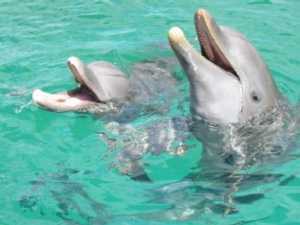 Tucked away in a cove on gorgeous Meads Bay lies Dolphin Hideway, a spectacular three bedroom private villa complete with freshwater plunge pool. This unique, exclusive home opens onto a large dolphin lagoon just ten yards from the rear of the villa. Just imagine the setting…relaxing over breakfast on the spacious outdoor patio, while listening to the chatter of the dolphins…and unwinding to a magnificent sunset as the waves roll in, while quietly sipping a glass of chardonnay.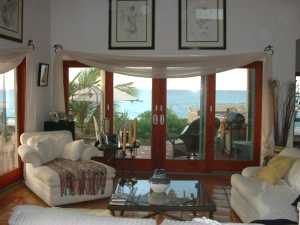 Dolphin Hideway is appointed with the finest in décor and furnishings and is well equipped with all the conveniences and amenities of a modern home. Concierge and housekeeping services are provided. We're happy to arrange for Chef services and whatever else you may need for the perfect vacation. Two complimentary interactive swims with the dolphins are included per party and you'll get specially reduced rates for additional swims.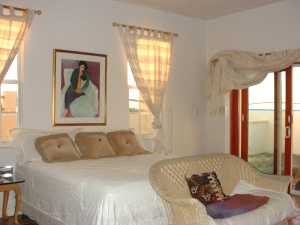 The ambience is unparalleled…imagine perfect tranquility…spectacular sea views…the whisper of the waves….topped off with very friendly neighbours (the dolphins)… Who could ask for more? Rates: Dec 15, 2001 - Apr 14, 2002: US$5,000 plus 10% government tax per week; Apr 15 - Dec 14, 2002 US$4,000 plus 10% tax per week.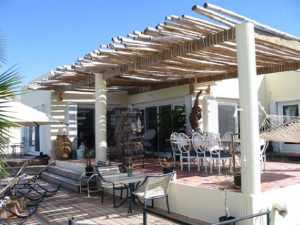 Contact: dolphinhideaway@hotmail.com
Tel. 264-497-3666/ 264-235-3666
Fax 264-497-2262 For details on Dolphin Fantaseas, check www.dolphinfantaseas.com

Story by Janine Edwards
Revised: 2001/12/2
---

Enter some keywords


Subscribe to the Anguilla News for faster information and bonuses: Click Here.