Cheryl's Cafe & Pastry
www.news.ai Site Map Click to enlarge pictures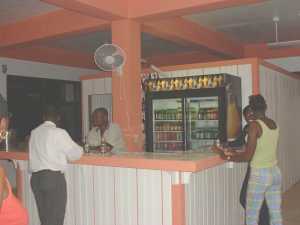 The Rainbow Isles Shopping Plaza is buzzing with activity as various new businesses set up shop there. Cheryl's Café & Pastry is a cute little bar and restaurant which opened in July. Currently it offers a fast food menu with an Anguillian flair. The menu includes saltfish and johnny cakes, fish burgers, hamburgers, cheeseburgers, chicken, flying fish, and other quick tit bits. Entrepreneur Joe Vanterpool who is spearheading the venture sees the spot as a great place for special occasions and parties.
Tel. 264-497-3444. Opening hours: Monday - Wednesday 7am - 3pm; Thursday - Sunday 7am - 10pm. Email: evanterpool@anguillanet.com. Located in the Rainbow Isles Shopping Plaza on Long Path.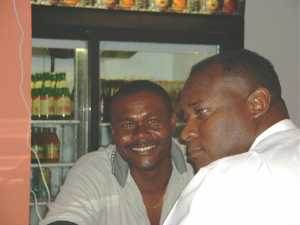 Story and pictures by Janine Edwards
Revised: 2001/10/7
---

Enter some keywords


Subscribe to the Anguilla News for faster information and bonuses: Click Here.