Anguilla Looks Huge In Cyberspace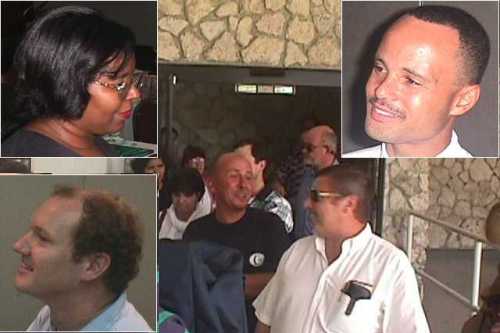 www.news.ai Site Map Click to enlarge pictures
Little Anguilla Makes Big Splash at E-commerce Conference. Anguilla has more web data per capita than any other country, but of course there are only about 8,000 citizens. Maybe that is why Anguilla had such a large attendance (second only to the USA) at last week's On-Line Offshore 98 Conference.

Cayman and Bermuda have made E-commerce special national goals to supplement tourism and finance. But Anguilla proved to be on the leading edge this time. Anguilla may be a small, quiet, rural country with more goats than people but it isnít backward when it comes to high-tech. Not only did we have more attendees, Vince Cate of Offshore Information Services was the only person present at the conference who had actually done offshore e-commerce, completed a fiscal year and made a profit, although representatives from Guernsey, Bermuda, Cayman, and even Seycheles Islands in the Indian ocean, had big plans.
Vince also presented a paper on his software product he is creating as an infrastructure for secure accounts across the Internet. Sort of a "MS DOS for financial systems."
There were two other speakers from Anguilla who presented papers.
Alan Jones and Peter Morgan presented Anguilla's new on-line system for registering offshore corporations.


Griffin Webster from Island Harbour attended to learn about e-commerce and the Internet. Griffin is an electrical engineer and computer system specialist, formerly IT manager at Cable and Wireless,
The On-Line Offshore 98 conference was held in Grand Cayman -- an amazing place that has seen fantastic development. The mean family income is now $75,000 US. It is hard to believe that 30 years ago it looked like Anguilla does today. But... it now has traffic jams and not a goat in sight!
1999 Update:
Bermuda has announced a program to attract e-commerce sites to their fiber Internet link: e-suites.
Barbados is hosting a conference to promote IT business and e-commerce on the island: bisc-2000.
Ireland is positioning itself as an e-commerce hub.
Revised: October 02, 1999

---